Search

Table of Contents

Extensions
How to use the administration panel
To open the administration panel, do as follows:
Click the link "administration panel". I can be found at the bottom of every page.


Figure: position of link "administration panel"

You will be asked to log on to the system with your user name and associated password.


Figure: login - Screenshots: Firefox browser

Enter the text "administrator" as "Login".

If you have forgotten your password continue reading at the section "frequently asked questions".

Confirm your entry by clicking on "OK". Then you may access the administration panel. Please note that JavaScript should be activated in your browser, so that the next page can be displayed correctly. If JavaScript is disabled you may experience that some features are not available. Personally I recommend you use Firefox 1.5 or later to view this page.
The administration panel comes in two flavors: basic and expert mode. Some options are only visible in expert mode. To switch from basic to expert, click the link "switch to expert mode".


Figure: Position of link to switch between configuration modes
Settings in basic mode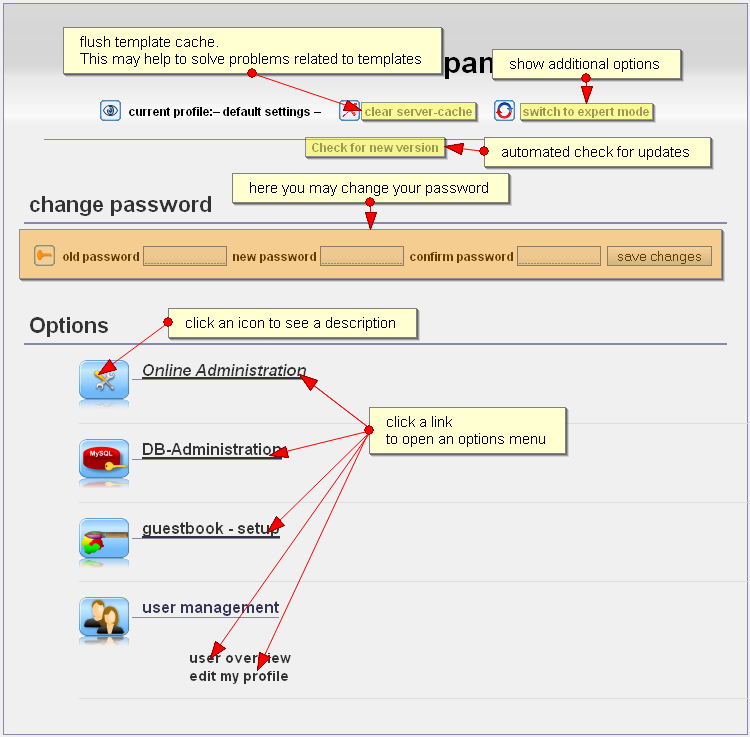 Figure: administration panel's options in basic mode
Note: Installed plug-ins may only be activated or deactivated in expert mode.
Settings in expert mode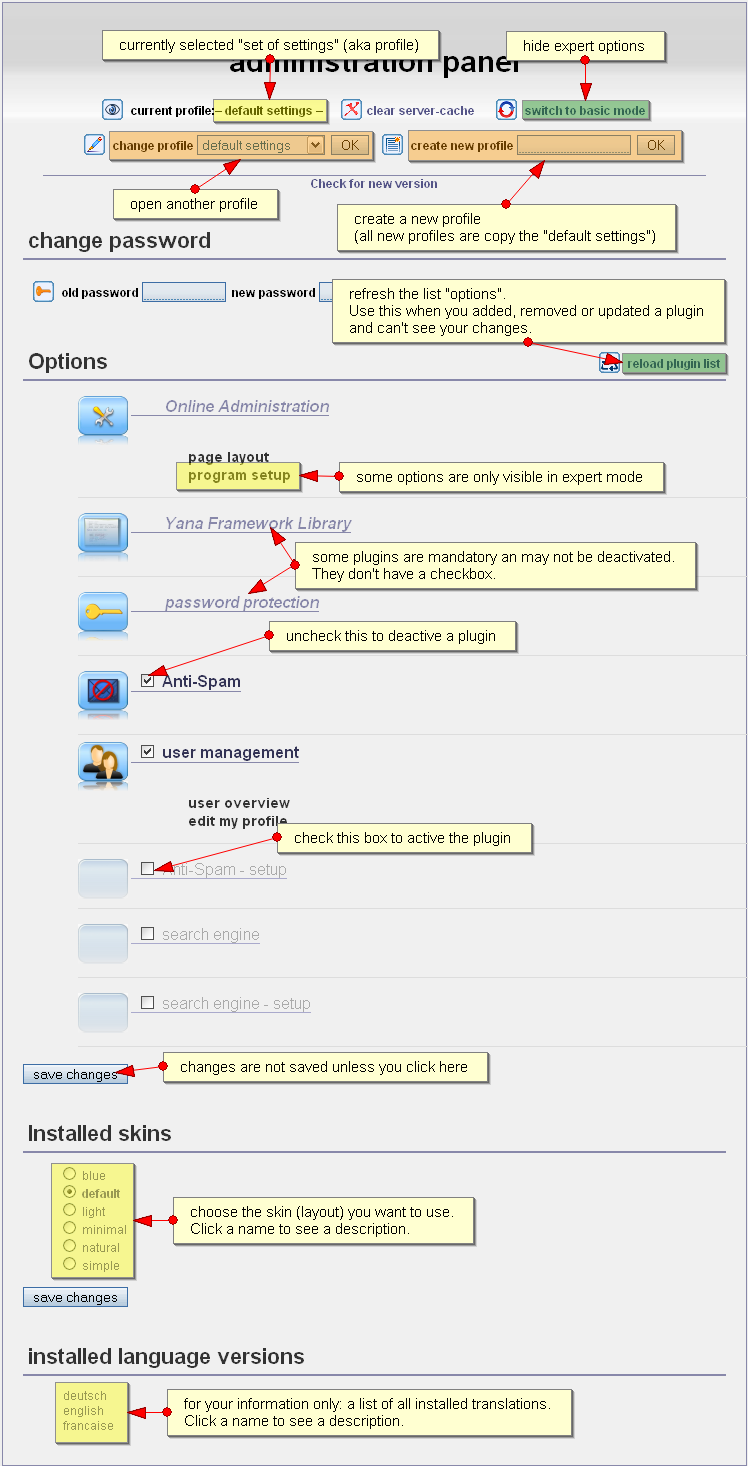 Figure: administration panel's options in expert mode